Danny started working at Taylor's in 1983 and in 2007 became the sole owner alongside his wife Kathy. Danny continues to educate himself about the world of meat and butchering by travelling and stopping at every butcher shop he can find.
"A good butcher should know how to feed the animal, eat the animal, and everything that has to be done between those two points." ~ Danny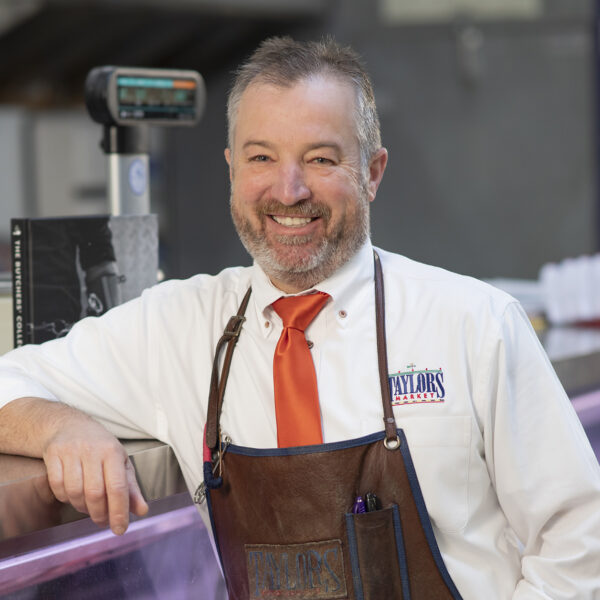 Mitchell Lind was born and raised in Yuba City, California. He graduated from Yuba City High School in 2004 before attending community college for a few years. In 2010 he moved to Sacramento and was able to get a job at Taylors Market as a grocery clerk while also attending Sac State University.
He started his journey into the world of meat cutting later that summer when owner and head butcher Dan Johnson approached him on a slow afternoon at the store to ask him if he'd be interested in learning the trade. Having only been there for a few months at the time, and having a feeling that this sort of opportunity didnt come around very often, the decision was an easy one. He proceeded to dive head first into the trade, working as much as he could, asking as many questions as he could, reading as much about the different processes and geographical differences in cuts and techniques.
He continues his exploration of the craft all these years later, always honing his skills and seeking to increase his knowledge of one of the oldest professions in the world. You can find him behind the counter from open to close four days a week where he will happily serve you the best Taylors has to offer.